Wellness joy meets city hotel.
Welcome to Hotel Randsbergerhof, come on in! We're the perfect synergy of city vibes and wellness, of action and relaxation. What makes us special: a warm atmosphere, genuine hosts, and a touch extra. In fact, besides relaxation in our wellness oasis and the perfect ambiance for your conferences and events, Randsbergerhof also offers a varied leisure programme with hiking tips, bowling alley, and our own premium cinema. Sounds good, right?
Easy-going, warm, authentic
What makes our hotel unique is the friendly and warm atmosphere that fills every corner. We simply love it. By "we", we mean the whole Wittmann family made up of: Michael and Barbara with their children Michael and Sebastian, his partner Patricia, and little Antonia. We're always here for you if you have any questions or requests, and we'll also give you valuable tips for your leisure time. Here, you'll experience what authentic and genuine hospitality means – something we've been passionate about for four generations.
Between relaxation and action
When you've experienced unique adventures amidst the nature of the Bavarian Forest during the day, you deserve deep relaxation right afterwards. After a bike tour, a museum visit, or a hike up a peak, unwind in our 1,600m2 wellness area. Let your cares evaporate in the saunas and take a swim in the year-round heated sky pool with a magnificent view over the rooftops of Cham. If you're looking for deep relaxation, choose a massage or a wrap with our spa experts.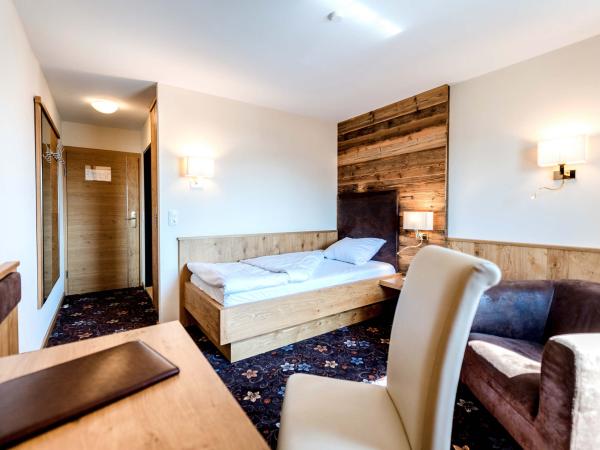 from
€84.00
per person per night
incl. breakfast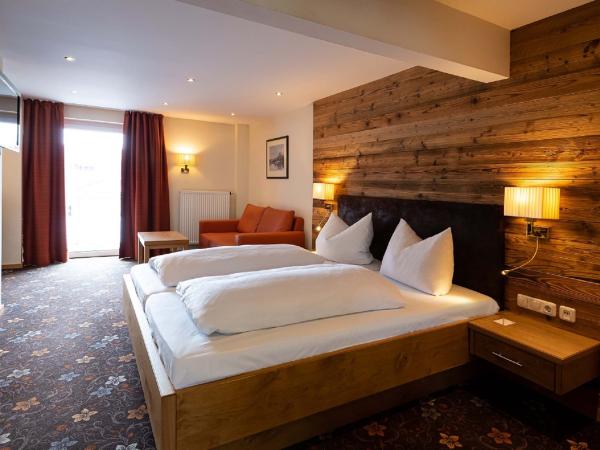 from
€84.00
per person per night
incl. breakfast
from
€92.00
per person per night
incl. breakfast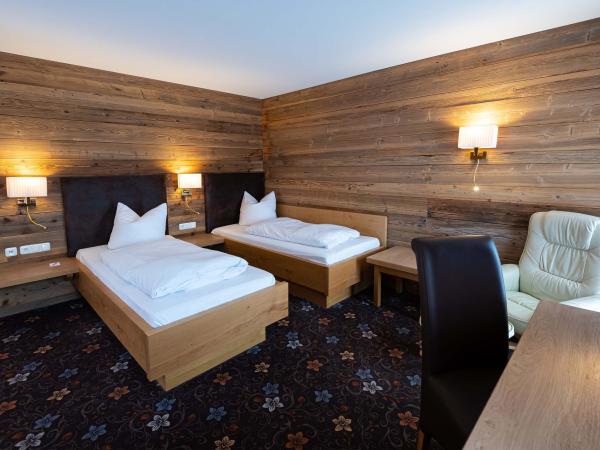 from
€84.00
per person per night
incl. breakfast
from
€84.00
per person per night
incl. breakfast